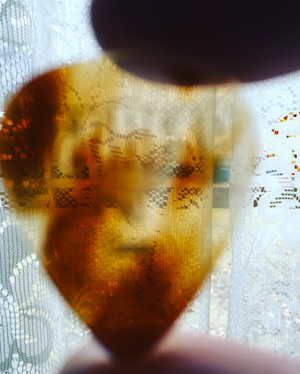 Biography
A seasoned drummer and percussionist with an obsession for writing and crafting songs, Darren Garvey continues to establish himself as a musical polymath, producer, and idiosyncratic songwriter with heavy-hearted lyrics and clever arrangements. Associated with Chicago's independent music scene since the mid-90s as an active touring and session musician, Garvey joined Elephant Revival in 2016 and relocated to Colorado.  Darren remains busy drumming with Daniel Rodriguez, Shook Twins, and Bonnie Paine as well as making special appearances with artists like Courtney Hartman, Lindsay Lou, Steve Poltz, John Craigie, and Danny Barnes.
As a multi-instrumentalist Darren writes, arranges, produces, and performs virtually every sound and instrument on his solo recordings and plays a majority of the instrumentation on the records that he produces.  Darren's latest single No Love Is Wrong was inspired by and dedicated to the LGBTQ+ community while his recent cover of The Cure classic Friday I'm In Love showcases a playful change in time signature and interpretation of the melody.  Garvey has released a handful of albums under his own name that explore his imaginative songwriting and showcase his depth of musicianship, but he is best known for his collaborative projects as a creative and passionate team player.  Darren recently cowrote and produced the single Colorado with Daniel Rodriguez which premiered on Colorado Public Radio and features Andrew Marlin (Watchhouse, Mandolin Orange), Daniel McMahon (Miles Nielsen & The Rusted Hearts), Natalie Padilla (Masontown), and vocalist Carolyn Hunter.

Producing records for select bands, Daniel and the Lion's album Death Head caught the attention of Adam Duritz who invited Garvey and the band out on tour with Counting Crows in 2014.  Once again, Darren's production of Elephant Revival bandmate Daniel Rodriguez's debut solo EP Your Heart The Stars The Milky Way and full-length Sojourn of a Burning Sun helped land Daniel and Darren on The Lumineers 2022 world tour (rescheduled from 2020) and gave Darren the opportunity to co-produce The Lumineers song "This Is Life (Merry Christmas)."  Named a top 20 Colorado release of 2019 by Marquee Magazine, Wesley Schultz (The Lumineers) says of Your Heart The Stars EP "it's just got something that you want to hear again, something healing and good at its core."
Garvey has written and produced dozens of compositions as the Music Director for a commercial music house, including an EP released under the moniker Thunder and Snow which has been used around the world in television and cinema and features vocalist Adriel Denae (Cory Chisel and the Wandering Sons).  No stranger to the recording studio Darren appears on over 200 records and has worked on a dozen films including Black Gold, a documentary about the coffee trade that premiered at the 2006 Sundance Film Festival where it convinced Starbucks to change their Fair Trade practices as well as appearing as guest percussionist on the soundtrack/score to the 2011 Academy Award winning documentary Undefeated.
Born in Milwaukee in the late 70s Darren was raised outside of Chicago where he played piano and guitar from an early age and led a handful of bands. After high school his band won VH1's Best Unsigned Band competition, opened for John Fogerty at the Rock and Roll Hall of Fame, and began touring up and down the east coast. Gravitating towards the drums in the 90s, Darren studied with Glenn Kotche (Wilco) whose musicality and percussive approach to the trap set inspired Darren to further his education. While attending The University of Illinois he formed an experimental jazz/funk/bluegrass project with Noam Pikelny (Punch Brothers) and ultimately earned a degree in Percussion Performance and Jazz Studies.  Spending his early Chicago days working at influential independent label Touch and Go Records, Garvey eventually became the Music Director at I.V. Lab Studios where he produced and composed music for film and TV as well as recording his debut solo release Under A Common Ceiling.
Darren has been on tour for over two decades with performances at venues such as the Ryman Auditorium, Red Rocks Amphitheatre, Hearst Greek Theatre, New York's Central Park, Chicago's Pritzker Pavilion, The Gorge, San Francisco's Golden Gate Park, and Germany's Rockpalast. Some unique stints include his role as the house drummer at Marc Smith's world-renowned Green Mill Poetry Slam (the birthplace of slam poetry); drums with comedienne Sandra Bernhard on Feel the Bernhard, Sandra Bernhard is #blessed, Sandyland, and I Love Being Me, Don't You?; and live photoplay experiments across the country with Andreas Kapsalis Trio who were commissioned by Northwestern University, University of Notre Dame, and University of Massachusetts Lowell to perform both preconceived and improvised soundtracks to a variety of classic silent films in front of a live audience. 
Darren Garvey is a member of Colorado's transcendental folk darlings Elephant Revival and lives with his wife and two daughters in Wisconsin. Much of Darren's legacy can be found in the huge fingerprint that he left on the Midwest independent music scene with bands like Cameron McGill & What Army, Andreas Kapsalis Trio, Miles Nielsen and the Rusted Hearts, Daniel and the Lion, Cory Chisel and the Wandering Sons, Like Pioneers, Ernie Hendrickson, Chicago Farmer, Danny Burns & The Defectors, and Paper Arrows among others.
KIND WORDS
"Out of the ashes of Elephant Revival, comes the first solo release from any of the members...from the Bon Iver-esque presentation of First of the Year to the soft finger-picking of The Reason, to the dark, industrial synth of Detour Garvey puts forth a diverse and raw collection of highly personal tracks...and finally places his art out in front."
• Brian F. Johnson  Marquee Magazine

"He's one of my favorite percussionists!  His ability to play with a band acoustically and just invent, use a million percussion instruments to recreate a drum sound in an acoustic setting; he's an absolute artist with that...I love his percussion, but I love Darren's harmonies.  He's such a good harmony singer as well, just really complimentary."
• Adam Duritz  Counting Crows

"Darren is one of the best drummers I've ever worked with.  He comes prepared and focused and always delivers.  He is a multi-instrumentalist that can add depth and understanding to your music.  A major asset to the production of any record."
• Manny Sanchez  Umphrey's McGee, Patrick Stump, Zwan
"Utilizing Garvey's many talents as a multi-instrumentalist and impromptu producer…Rodriguez's original idea [for 'As I Am'] …is echoed in the instrumentation and adaptions inserted by collaborating artist and producer for the record Darren Garvey, which illustrate a rawer side to Rodriguez's music and style as a solo artist."
• Macie Bennett   American Songwriter

"I remember really being blown away by the Nervous Center show...I think Darren's playing was fantastic on that – real imaginative and musical."
• Glenn Kotche  Wilco
"I've played the entire EP Your Heart The Stars The Milky Way every day since...It's just got something that you want to hear again, something healing and good at its core...Do yourself a favor and play the whole EP, and do that again.  And again."
• Wesley Schultz  The Lumineers
"Fortunately for us, it didn't take us too long to find Darren, and as you will see when you hear us play, the brother is in the pocket."
• Paul Murin  DeadPhish Orchestra, Phix, Ralph's Kind
"To call this musician a drummer does not come close to representing the full musical contributions he brings to the table." 
• Aaron Youngberg  Swingfingers Recording Studio, FY5
"The parts are extremely precise, Darren is moving back and forth from instrument to instrument at the right time in complex time signatures and different feels."
• Steve Edwards  NPR Eight-Forty-Eight
"Our very own, the incomparable Darren Garvey, opened the show last night playing a solo set and proceeded to blow everyone away.  Luckily he's on our side!  ...Darren's drumming reputation preceded him.  It is no wonder, now that I know him.  His feel and timing are effortless.  Not to mention, he always plays for the betterment of the song."
• Cameron McGill  What Army, Margot & The Nuclear So and So's
"Ooh and ahh to the finest percussionist!"
• Peggy Mathies  Taos Inn Adobe Bar

"Darren Garvey is the ultimate percussionist; with a strong sense of timing and great artistic expression he has impeccable feel for the arrangements and the ability to explore the mood of each song." 
• Michael Emanuele  Grateful Web
"Garvey is a bundle of creativity and passion packaged in a relaxed, soft spoken exterior...he is not a prisoner of old formulas.  His music expresses helplessness and vulnerability.  It is dark and introspective, while managing at the same time to express optimism."
• Hank Perritt  Indie Music Chicago
"On the new EP Say Your Mind, we have Darren Garvey from Elephant Revival recording with us on drums and percussion.  He's an incredible musician.  We try to bring the best that we can to our sound."
• Matt Loewen  Head for the Hills
"He's just the best drummer I've heard in a long time.  He's a real creative, very creative person."
• Shabda Noor  Stan Kenton, University of Illinois Jazz Director
"Darren Garvey got on a plane [for Rockpalast Germany] with a day's notice back in March and he learned all of our songs!  We didn't sleep for three days, we explored the Reeperbahn, the Dom in Cologne, East Berlin and an Irish karaoke bar...three of my favorite days this year!"
• Adriel Denae  Cory Chisel and The Wandering Sons
"Every time we come to Chicago, we go see an awesome show, and Darren's always a part of it...We would like to assume that [he] plays in every good band in Chicago."
• Mike Maimone  The Mutts, Company of Thieves
"He's a frightening, worldly, musical power-genius, and I'm sure he's got some stories for you."
• Packy Lundholm  I Fight Dragons
"I convinced the other members of Elephant Revival to add Darren to the band and in that process he ended up moving here...Colorado gained one of the best musicians and producers out there."
• Daniel Rodriguez  Elephant Revival
"We brought in the sixth member of the Rusted Hearts, Darren Garvey, because the songs on our album OHBAHOY were created in such a different way, we needed his outside-the-van perspective.  Darren has played on just about every record we've made to date so he's more than familiar with what we are, but also his musicianship was crucial in pushing the songs in a new direction."
• Miles Nielsen  The Rusted Hearts, Cory Chisel and the Wandering Sons
"Our drummer Darren plays just about any instrument you put in front of him, which is very helpful in the studio."
• Joe Goodkin  Paper Arrows

"Darren is one of those musicians who is 100% relaxed.  Melody, rhythm, improvisation, he makes it all sound and feel so easy.  You always feel confident performing live with Darren, he's got that grounded sensibility that makes you feel like you can take off anywhere you feel like going and you'll always find your way home."
• Carolyn Hunter  Solo, Jayme Stone, Daniel Rodriguez

"Darren is one of those rare humans that can turn any inanimate object into something musical; he can make a cabasa sound like the most interesting and funky instrument in the world."  
• Rodrigo Palma  Saves The Day, Into It Over It, Get Up Kids

"Garvey is a life-long musician who studied jazz and percussion…and has been touring with bands since the late 90s.  He is a producer, a father, and plays a myriad of instruments.  He is inspired by his deep-rooted passion for music and the challenges of life.  Those experiences shape his songwriting." 
• Cynthia Wilson  The Silver Lining Magazine, Scene Magazine

"Now when I play [cello] live, there's a solid drummer with us.  Darren plays a stripped down set and he's really sensitive to our dynamics, which is rare in a drummer... It is really impressive to see a percussionist as dialed in he was and is.  The best thing about playing with him is understanding.  I know where he is going...It's very natural to play with him.  He has a great groove and an open heart." 
• Bonnie Paine  Elephant Revival
"Darren is a rare breed of musician in today's world.  His ability to arrange a song and his attention to every detail within the arrangement makes such an impact on any song he is tasked with writing...Not only is Darren a powerhouse of a songwriter, he is also one of the easiest people with which I've had the pleasure of working.  He never lets his ego stand in the way of the ultimate goal/outcome of a particular song and is always focused on turning out the best composition or song...I couldn't be happier to be working with Darren."  
• Jeff Leibovich  Vintage King, River North Records